Red Room Blog
29th June 2017
NSW & Sydney Poetry Events - July 2017
By Kristy Wan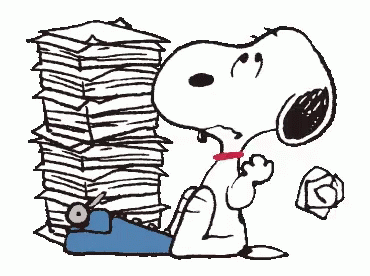 A regular feature that originated from the illustrious Norm Neill, to encourage the sense of community among poets and the poetry-appreciation community. We would love to have a comprehensive bulletin for Australia-wide, so if you have any feedback, readings, performances, launches, etc. please send an email to kristy@redroomcompany.org.
Tuesday 4 July, 7:00PM - 10:00PM - Word in Hand presents It's in our Blood. 4 storytellers come together to share their response to the theme "It's in our Blood". Less poetry, more prose, this event is an exploration of identity, culture, family, history and politics. Originally conceived for the City of Sydney Late Night Libraries Series, this event challenges the concept of what we are born into, and those things thrust upon us versus how we see ourselves in a world that tries to define us. Featuring Nicole Barakat, Alissar Chidiac, Kelly Azizi, and Candy Royalle. Open mic sign up from 7:00PM. $10 unwaged / $15 waged. Friend in Hand Pub, 58 Cowper St, Glebe. More details: https://www.facebook.com/events/322146044881924
Thursday 6 July, 7:00PM - 11:00PM - Caravan Slam presents feature poet LEWIS ALAN-TRATHEN and CHAFIC ATTAYA's book launch. Doors open 7pm, open mic from 7.45pm. $5 Entry, Performers Free. Django Bar, 103 Railway Pde, Marrickville. Book your spot: https://www.facebook.com/events/113167355951988/
Tuesday 11 July, 7:00PM - 10:00PM - On the second Tuesday of July, the monthly poetry night at Sappho will play host to AVANT GAGA #29, with guest poets Christian Bök, Amelia Dale, a.j. carruthers and Amy Ireland, plus open mic - sign up from 6:30 on the night, up to 10 readers, 2 min max. Drinks and tapas at the bar. Free entry. Sappho Books Cafe & Wine Bar, 51 Glebe Point Rd, Glebe. More details: https://www.facebook.com/events/672313116310044/
Tuesday 11 July, 6:30PM for 7:00PM start - Parramatta Poetry Slam. $6 Entry. Shh Centre 4 Hybrid Arts, 9 Albert St, North Parramatta.
Saturday 15 July, 4:30PM - 6:30PM - NSW Newtown Poetry Slam Poetry Workshop. Zohab Khan from Word Travels hosts a spoken word workshop and the youth heat of the National Australian Poetry Slam. For high school students. Free. Newtown Library, 8-10 Brown St, Newtown.
Saturday 15 July, 7:00PM for 7:30PM start -The one and only youth heat of the national Australian Poetry Slam. Writers and performers are given a mic and 2 minutes to impress judges chosen from the live audience with their original piece. 2 writers from this heat will perform at the Sydney slam final. Sydney winners go to the NSW final then 2 winners from each state go to at the national final. Book to compete / a spot in the audience. Free. Newtown Library, 8-10 Brown St, Newtown.
Thursday 20 July 6:30pm - Poets at the Petersham Bowlo, hosted by Mark Marusic and Barry Sargent. Open mic format (mainly poems, but also short stories, anecdotes, jokes, acoustic music). Bar and bistro open. 77 Brighton St Petersham. Info: Mark 0410 054 756.
Sunday 24 July, 2:00PM - 3:30PM - Poetry Sydney will present Toby Davidson and Paul Magee.Brett Whiteley Studio, 2 Raper Street, Surry Hills. Free entry, thanks to sponsorship of J.P. Morgan. More information: https://www.artgallery.nsw.gov.au/calendar/poetry-sydney-2017/
Thursday 27 July, 6:00PM - 9:00PM - Sydney launch of No.8 and No.9 in the Rabbit Poets' Series: 'P(oe)Ms' by Dave Drayton and 'In Some Ways Dingo' by Melody Paloma. 'P(oe)Ms' will be launched by Toby Fitch and 'In Some Ways Dingo' will be launched by Amelia Dale, with readings from Dave and Melody. 6pm for a 6.30pm start, join us for poetry and festivties. Hollywood Hotel, 2 Foster St, Surry Hills. More info: https://www.facebook.com/events/1201364569967700